Theatre Dance Council International TDCI
Registered Charity No 289965
A non profit organisation committed to the development and promotion of Theatre Dance Disciplines for the
benefit of Dance Teachers and their Students. The inaugural meeting was held at the Arts Theatre Club,
London on 28th April 1958 and chaired by Mr Arthur H. Franks, Editor of the Dancing Times. © TDCI
TDCI President
HELEN FORD ( BATD )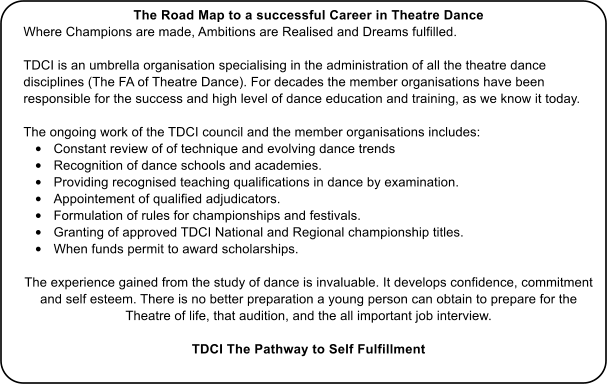 2024 Competitors Registration Cards can
be applied for from 1st December 2023
fees set at £10 for 2024
No cards are sent out without a stamped
addressed envelope.
Please DO NOT send by registered post
as we only collect from the post office
once every 2 weeks as we are not always
at home when the post arrives'.
(NO CARDS WILL BE SENT OUT UNLESS
A 'STAMPED ADDRESSED
SMALL
JIFFY BAG' IS ENCLOSED! APPLY EARLY
TO AVOID DISAPPOINTMENT!
Only teachers can apply for cards. We no
longer accept applications from
parents/guardians. We accept bank
transfer from teachers for £50 or over.
Please email the General Secretary for
bank transfer details.
Check you enclose form, photos,
payment, and SAE.
Organisers of

Regional Championships

-
Please request your 2024 titles, which will be
£50.00 per championship, in September to gain
maximum publicity for your Event.
NOTE; ALL ORGANISERS MUST APPLY AND
SEND FEES FOR CHAMPIONSHIPS AT LEAST
6 MONTHS PRIOR TO THE CHAMPIONSHIP
TAKING PLACE, OTHERWISE THE TITLES
CAN BE OFFERED TO ANOTHER
ORGANISER REQUESTING TITLES. PLEASE
SEND IN APPLICATIONS ASAP TO AVOID ANY
DISAPPOINTMENT


With regard to

registrations

for competitors
who wish to compete in Championship Events.
These must be applied for at least 6 weeks
before the Championship, and if your
registration card is not received 3 weeks prior
to the event then you must contact the
General Secretary to enquire if the application
has been lost in the post or the card has been
lost in returning to the competitor.This will
then give sufficient time to get a replacement
to you.
Organisers of Championships are not allowed
to let competitors dance in any TDCI
Championship unless they produce their
registration card for the current year.
All cards are valid for one year ( 1st January
until 31st December )
Please apply for your registration card ASAP
to avoid any disappointment at the Event!
Please do not send your application by
recorded or special delivery. There maybe no
one available to sign for it and it can take
longer. First class post is best.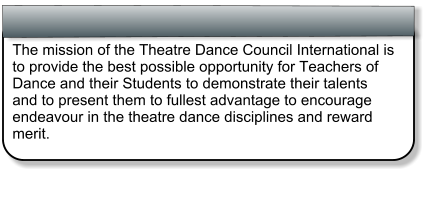 TDCI President
HELEN FORD ( BATD )
TDCI Vice President
Lilian Aubrey ( NCDTA )
Elected at the AGM on
23rd January 2023
Congratulations to both
CLICK HERE FOR
GDPR
Privacy Policy
for
TDCI
TDCI COMPETITOR REGISTRATIONS
PLEASE DO NOT SEND CASH IN THE POST.
CHEQUES OR POSTAL ORDER PLEASE PAYABLE
TO THE "TDCI".
£1 COINS ARE BEING LOST IN THE POST,
TEARING ENVELOPES, WHICH THEN MEANS THE
£5 NOTE CAN FALL OUT TOO.
THE TDCI WILL NOT BE RESPONSIBLE FOR CASH
LOST IN THE POST.
ALSO APPLICATIONS WITH MISSING FEES,
PHOTOS, SAE, ETC. ARE HELD IN THE
OUTSTANDING FILE UNTIL CHASED BY THE
APPLICANT. HENCE WHY AT LEAST 6 WEEKS IS
RECOMMENDED FOR APPLICATIONS, SO IF THE
CARD IS NOT RECEIVED WITHIN 3 WEEKS, THE
APPLICANT HAS TIME TO CHASE IT.
TDCI
"TDCI World Performer"
Heats announced now on the World Performer page
Grand Final Prizes
Winner - £1000 Runner – Up £500 Third - £250
IMPORTANT - TDCI COMPETITOR REGISTRATION CARDS
Before posting mark on back of envelope the date needed
for first Champ. This will help greatly in processing the card.
Heats announced now on the
World Performer page
Three places in each heat will be selected
to compete in the Grand Finals at
Opera House Winter Gardens
Blackpool
on SUNDAY 3rd NOVEMBER 2024
The top three competitors in each heat
must not be placed as all three are equal
finalists.
Finalists may not compete in a subsequent
heat, once selected for the Final.
One age group ; 13 years to 18 years
inclusive
Contemporary, Modern Jazz, Acro, Lyrical,
Song & Dance Tap and Ballet allowed
Max time limit; 3 minutes.
No TDCI Registration Card required as
Championship rules do not apply.
OPEN TO THE WORLD
Contact individual organizer to enter. See
World Performer Page for Heats.
Link to World Performer Page
No heat may be closed till at least 25
competitors entered, however there is no
limit on entry if time is allowed by the
organizer.
Heats are also being arranged NOW
outside the UK for this FANTASTIC TDCI
EVENT!!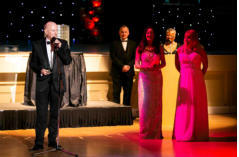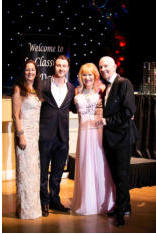 TDCI winner of the "Classique de Danse"
Promotors Award 2019!
Vice President
Lilian Aubrey ( NCDTA )